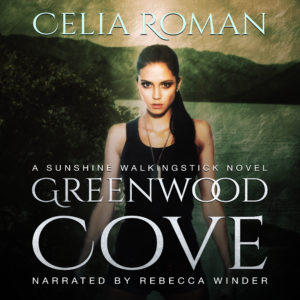 Last night, I received an exciting email from Rebecca Winder, the narrator of the audiobook version of Greenwood Cove, the first book in the Sunshine Walkingstick Series. She's finished with the hard part (narrating) and now it's my turn to proof the finished version.
I chose Rebecca after receiving auditions from several narrators. In spite of being from the Midwest (bless her!), she does an excellent job of portraying Sunny. I'm really looking forward to listening to the finished audiobook and getting it to readers.
Once I finish proofing, ACX (the arm of Amazon dealing with audiobook creation) will do a final quality check, which usually takes a week to ten days, after which it will be available for sale on Audible, Amazon, and iTunes. I'll let y'all know as soon as it's live.
In the meantime, I'm working on two projects for lovers of all things Sunshine: Cemetery Hill, the third book in the series, and a surprise I'm not quite ready to talk about yet. Never fear, it's something you'll enjoy.
I'm hoping to have the surprise finished prior to the end of the month, as I'm attending the RT Booklovers Convention in Atlanta, held this year during the first week in May. I'm speaking on one of the panels (Horror in Romance), so I'll be hard to miss for at least that period of time. Be sure to holler at me if you're at the Con, too!