Greenwood Cove, the first novel in the Sunshine Walkingstick Series, is now available for just $.99 at Amazon from now through 5 February 2017. It's also available to borrow through the Kindle Unlimited program and as a paperback for $11.99.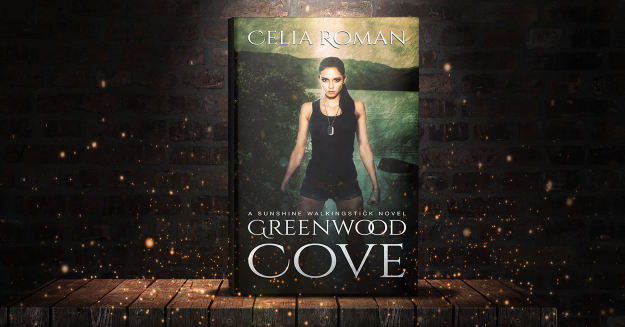 I've had a lot of fun working with the characters in this series. Sunny in particular has been interesting. She's straight-forward, honest as the day is long, and loyal to the bone. Plus, she knows how to track and kill the things that go bump in the night.
When Sunny first popped into my mind, I had no idea what to do with her, so imagine my surprise when one book turned into a series. Of course, it took two years to write the first book, but who's counting? In the end, Greenwood Cove is fast paced, tightly written, and a lot of fun to follow.
Here's the official blurb. If you're interested in reading the first scene before committing to a purchase, it's available online on the book's page.
In the tradition of Jane Yellowrock and Mercy Thompson comes a new action packed Urban Fantasy.
I had three loves in my life: my daddy, him what my mama killed in cold blood; my son Henry, God rest him; and tall as an oak Riley Treadwell.
I lost all of 'em, one way or t'other, 'til Riley showed up on my stoop with a monster problem and tried to wiggle his way back into my life.
Only, weren't no monster bothering him; was the one bothering his ex-girlfriend what'd stirred up a hornet's nest out on Lake Burton amongst the muckity mucks. Weren't no never mind to me, see? I was fine letting well enough alone, 'cept curiosity got the best of me, and Riley, well. He weren't above using that silver tongue of his to persuade me 'round to his way of thinking. If I'da listened to my gut, maybe I woulda avoided stepping knee deep into somebody else's trouble.
Then again, I ain't never been one to heed a warning when monsters come a-calling.